Pacific Beach
(PB, as the locals call it) Three miles of boardwalk and an endless beach party vibe keep this beach town moving.
WELCOME TO PACIFIC BEACH

Pacific Beach is bounded by La Jolla to the north and Mission Beach/Mission Bay to the south. Known by local residents to be home to one of San Diego's more developed nightlife scenes, with a great variety of bars, eateries, and clothing stores located along Garnet Avenue and Mission Boulevard.

ABOUT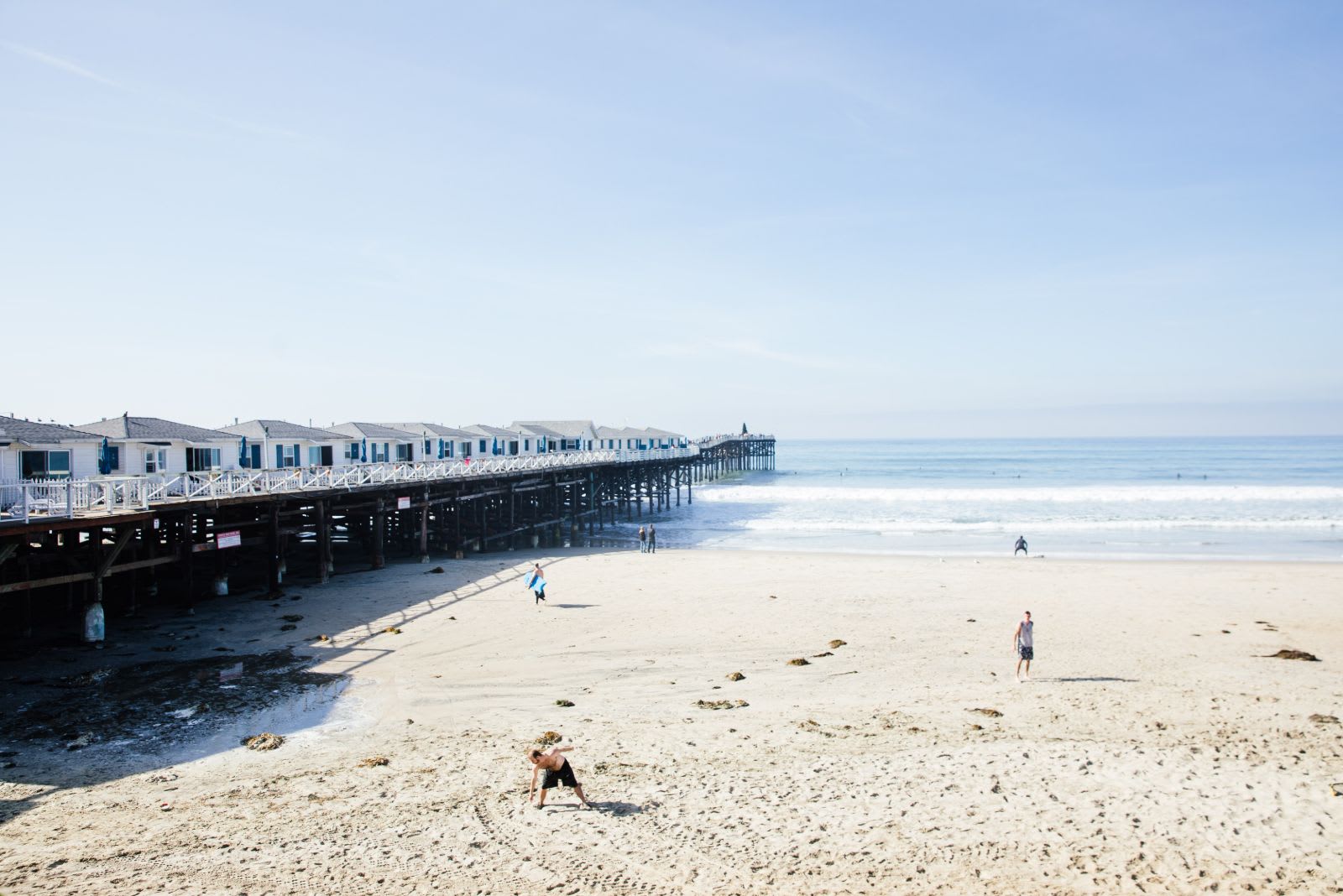 Pacific Beach stretches for miles from the Mission Bay jetty to the cliffs of La Jolla. The boardwalk, officially called Ocean Front Walk/Ocean Boulevard, is a pedestrian walkway that runs approximately 3.2 miles along the beach from the end of Law St. in the north down into Mission Beach, ending at the mouth of Mission Bay in the south. There are numerous local shops, bars, hotels, and restaurants along the boardwalk, and it is generally crowded with pedestrians, cyclists, rollerbladers, and shoppers. Adjacent to the boardwalk is the Crystal Pier, a public pier and hotel at the west end of Garnet Avenue.

THE NEIGHBORS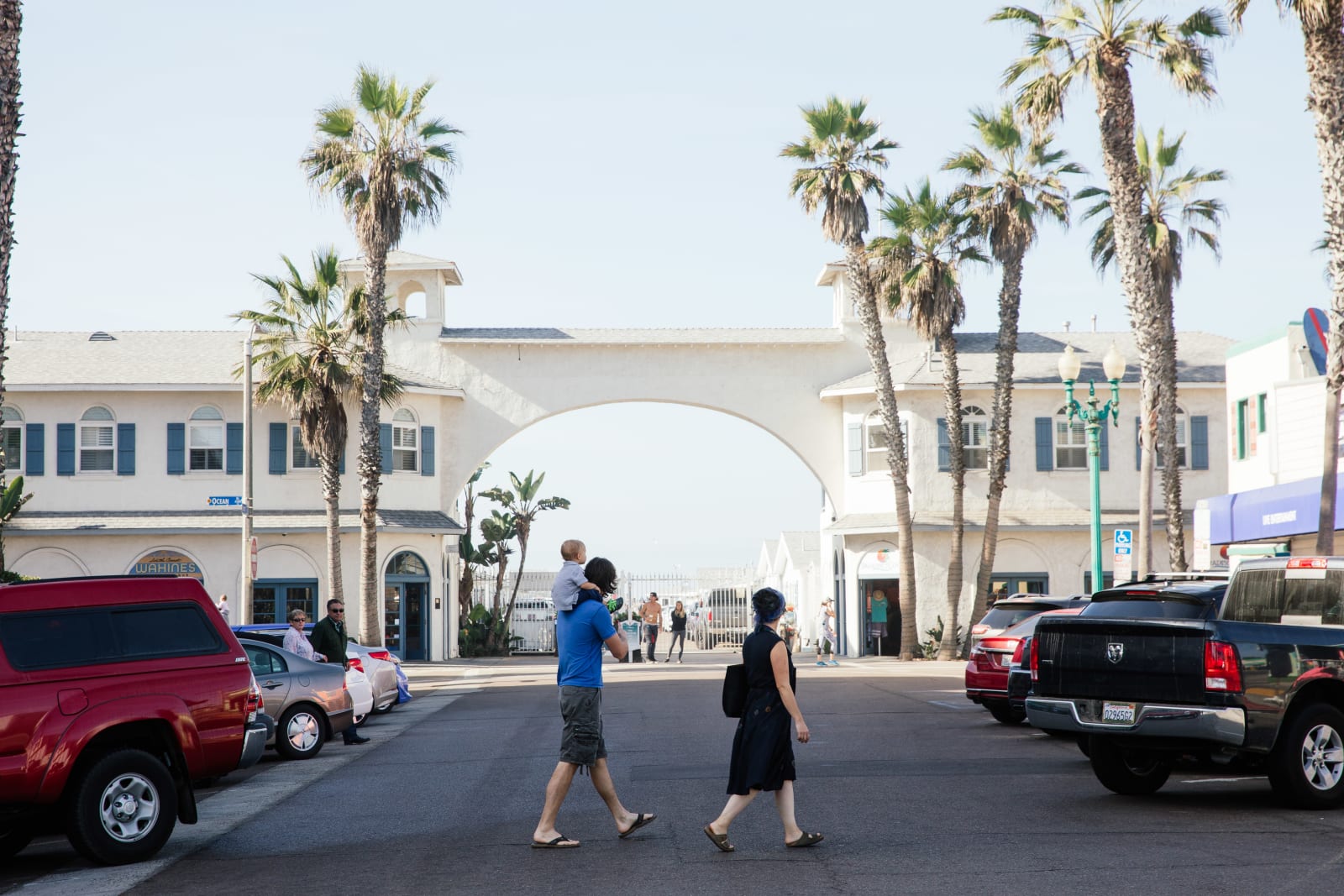 While formerly largely populated by young people, surfers, and college students, this area is also popular for families. You can see many young children with parents building castles on the beaches, playing in the parks, and grabbing something to eat.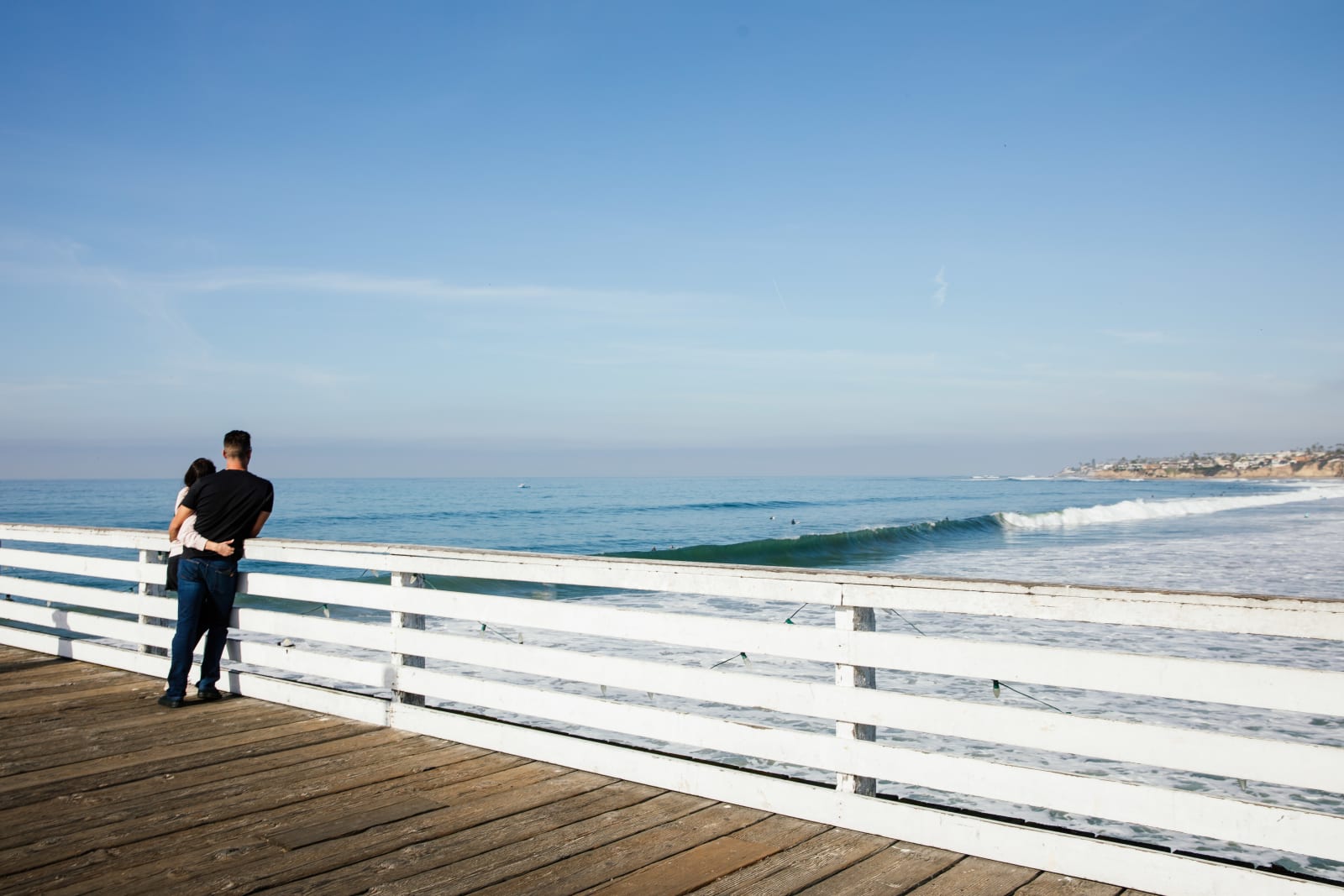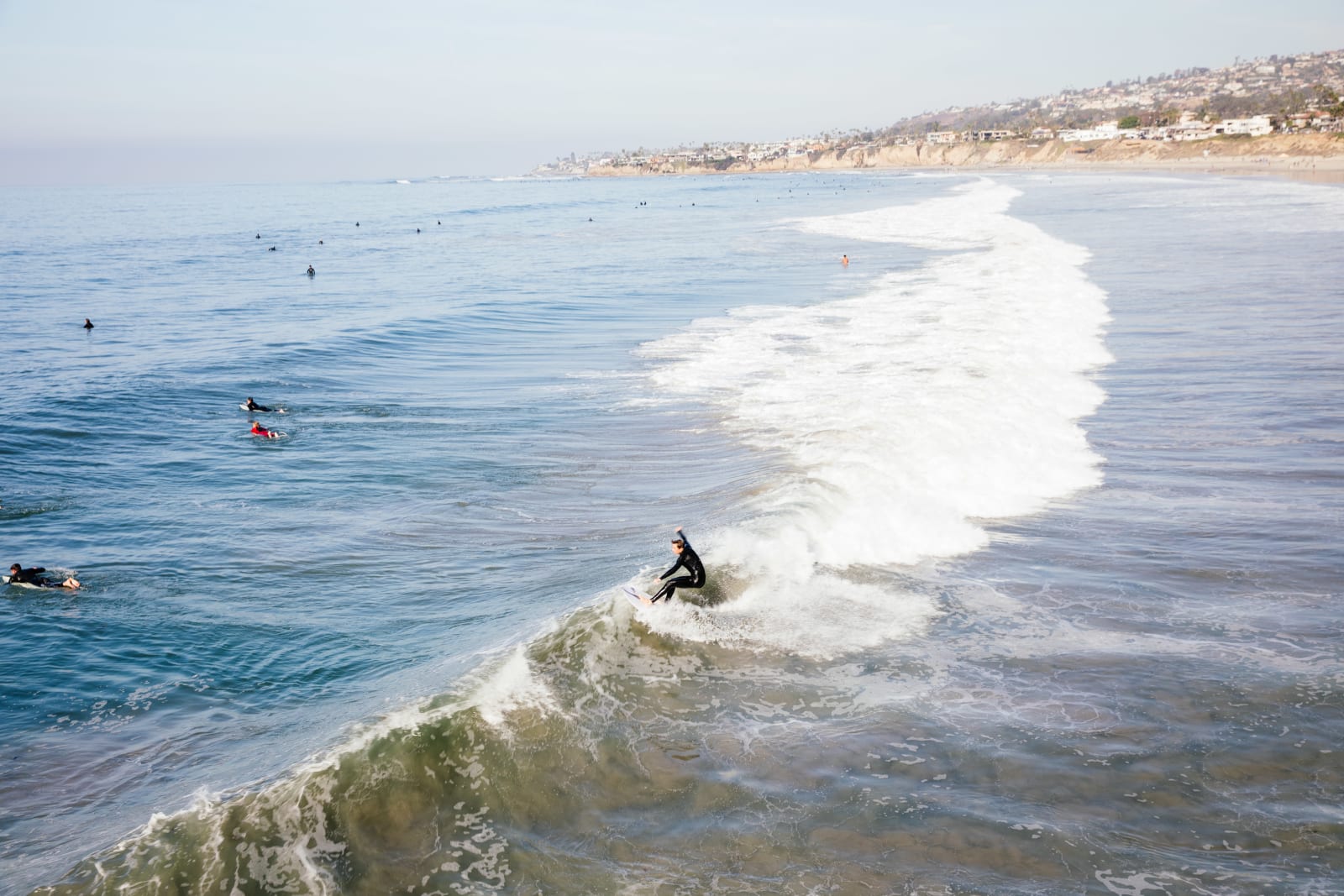 WHAT YOU WILL EXPERIENCE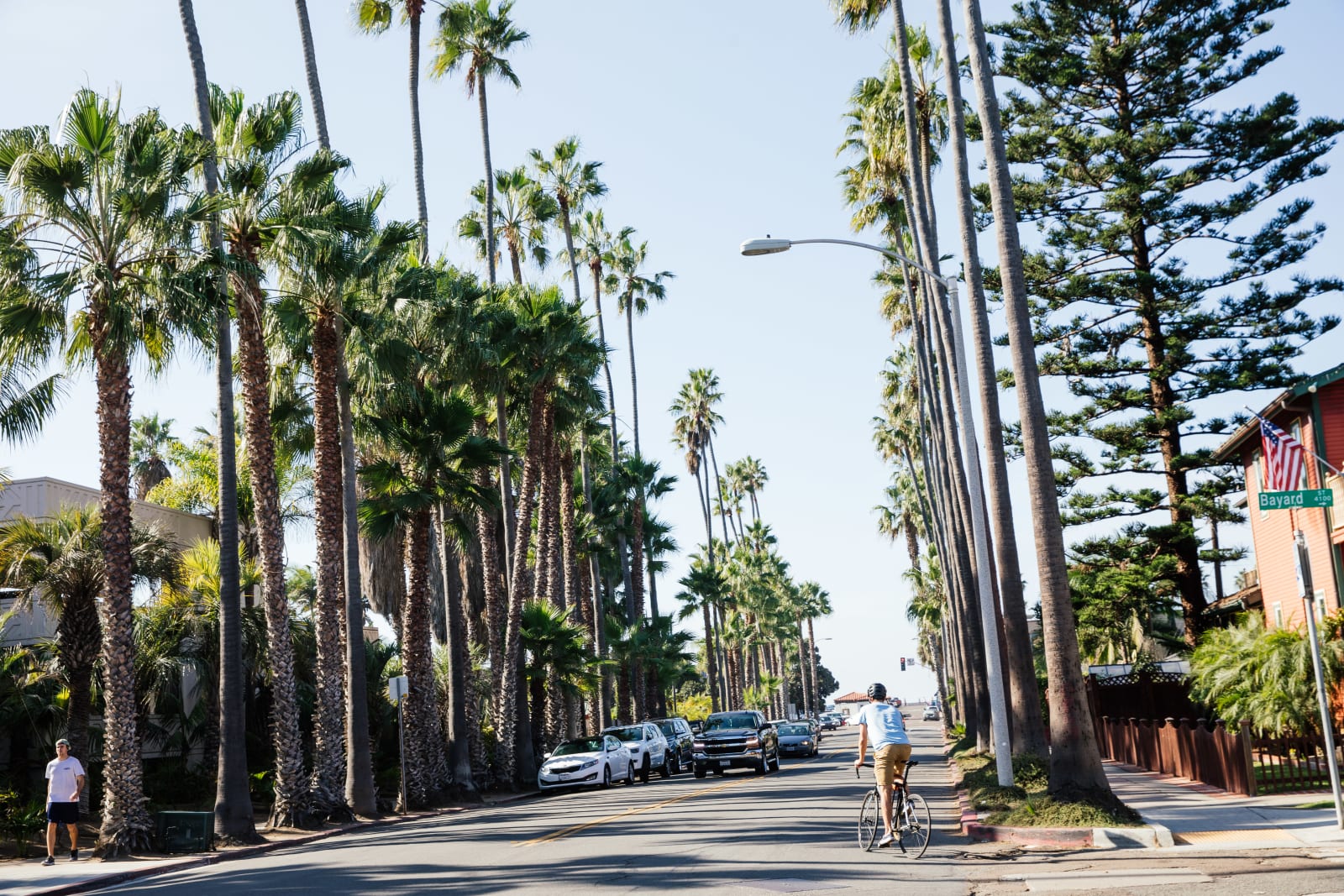 Watching the sun set into the Pacific, people watching, countless dining and drink options, and arguably the most fun beach scene in all of San Diego.

THE MARKET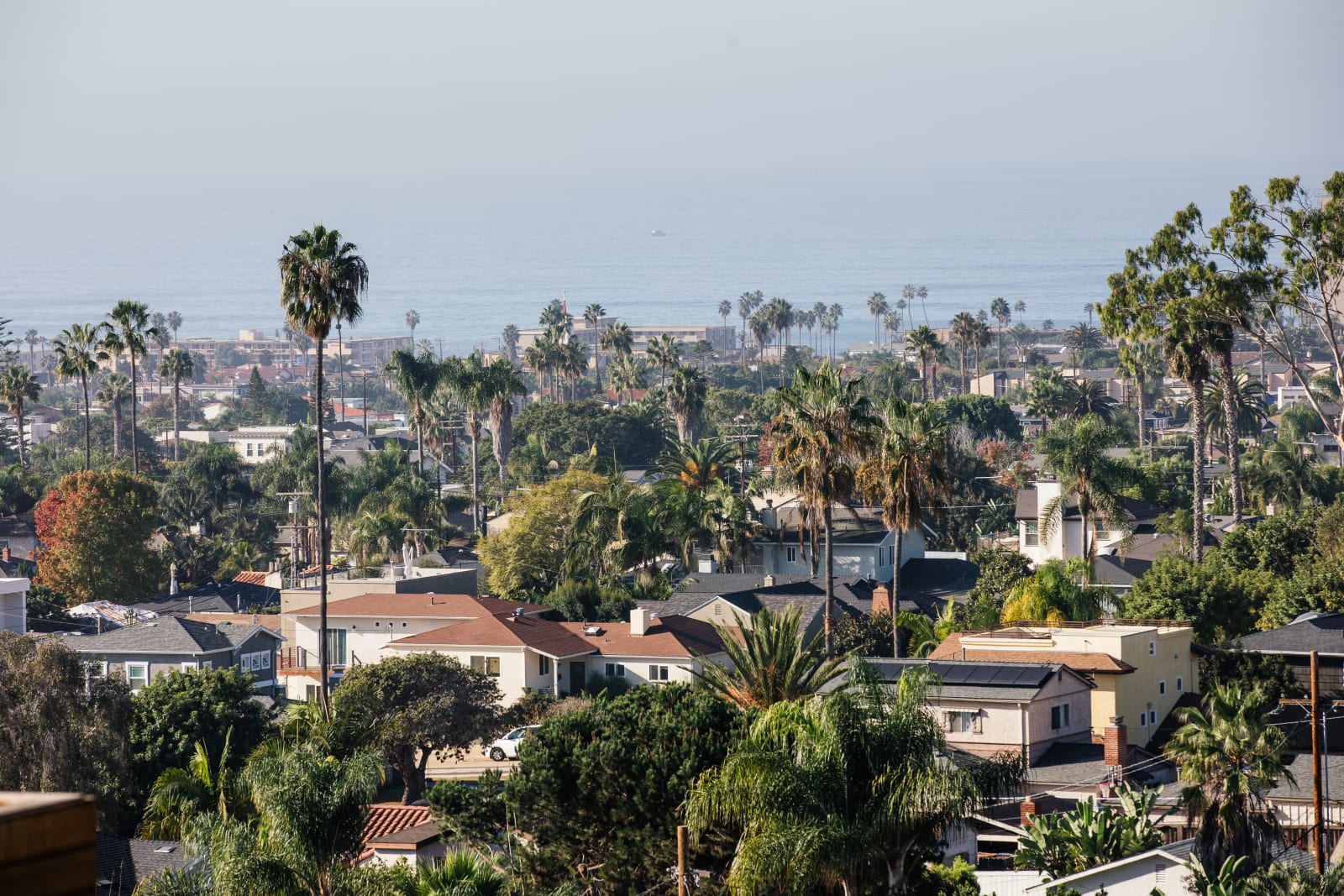 Pacific Beach real estate is primarily made up of small (studio to two bedrooms) to medium sized (three or four bedrooms) apartment complexes and small apartment buildings. You will also find some single-family homes. Many of the residences in the Pacific Beach neighborhood are older, well-established, built between 1940 and 1969. A number of residences were also built between 1970 and 1999.

WHAT WE THINK YOU WILL LOVE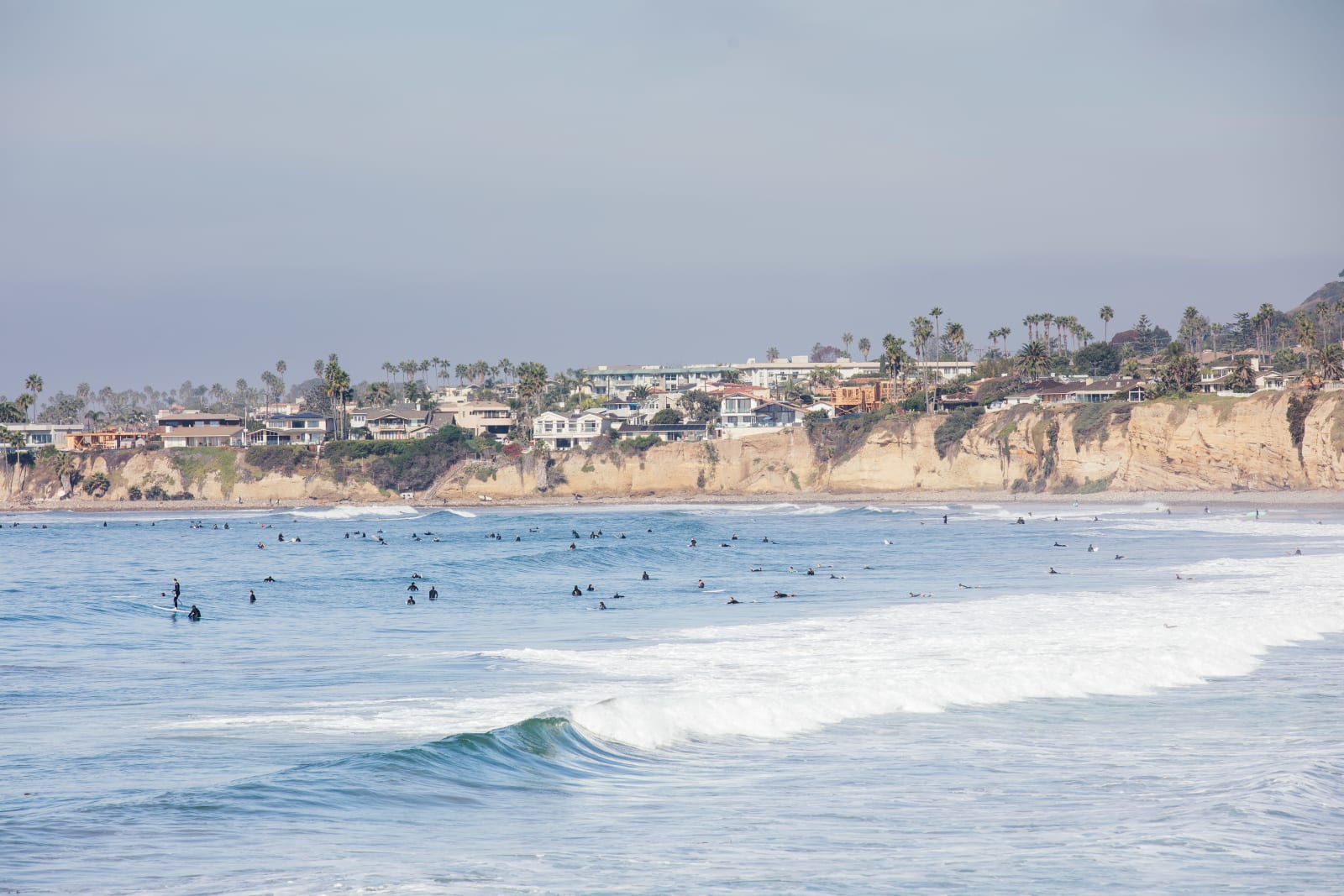 The party atmosphere, endless beach activities, and Kate Sessions Park.